GTAP Events:

21st Annual Conference on Global Economic Analysis
21st Annual Conference on Global Economic Analysis




"Framing the future through the Sustainable Development Goals"






Cartagena de Indias Convention Center
Cartagena, Colombia
Conference Background
The goal of the conference is to promote the exchange of ideas among economists conducting quantitative analysis of global economic issues. Particular emphasis will be placed on applied general equilibrium methods, data, and application. Related theoretical and applied work is also welcome.

A global network of individuals and institutions conducting economy-wide analysis of trade, resource, and environmental policy issues has emerged. Thousands of these researchers now use a common data base, supplied by the Global Trade Analysis Project (GTAP). The project is coordinated by the Center for Global Trade Analysis at Purdue University with the support of a consortium of national and international agencies. The GTAP Data Base is a key input into most of the contemporary applied general equilibrium (AGE) analysis of global economic issues. Participants are given the opportunity to present their work, interact with other professionals in the field, and learn about the most recent developments in global economic analysis.

The overall theme of the conference is "Framing the future through the Sustainable Development Goals" with subthemes on:
Technology, wages and growth
The changing architecture of trade policies
Energy transformation—winners and losers
Challenges to achieving the sustainable development goals
Conference Format
The conference is structured with the intent of maximizing discussion and the exchange of ideas among researchers. Most sessions involve the presentation of invited and/or contributed papers. On the basis of submitted abstracts, the Center for Global Trade Analysis selects papers eligible for presentation at the conference. Speakers will be asked to discuss the highlights and implications of their work with a dedicated amount of time also being devoted to questions and discussion. All oral presentations, unless otherwise noted (plenaries excluded), are allotted 30 minutes, in which the first 20 is devoted to presentation and the remaining 10 to discussion.
Distinguished Plenary Speakers
The following plenary sessions will be held during the conference and feature distinguished intellectual leaders in their respective fields whose presentations are designed to introduce participants to new topics as well as provide fresh insights into familiar ones.


Guido Porto
Professor of Economics
Universidad Nacional de La Plata

Presentation Title: Trading off the Income Gains and the Inequality Costs of Trade Policy


Guillermo Perry
Visiting Professor
Universidad de los Andes, Facultad de Economia

Presentation Title: How did natural resource exporters manage the recent commodity price cycle? Lessons from Latin America


Channing Arndt
Senior Research Fellow, Development Strategy and Governance Division
International Food Policy Research Institute (IFPRI)

Presentation Title: The Energy Revolution and Developing Countries.


Travel Funding Opportunities
The following funding opportunities were available to those with a paper accepted into the conference.

Ken Pearson Travel Funds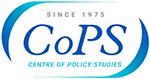 Following in his tradition, and in recognition of the many contributions made by the late Professor Ken Pearson, developer of GEMPACK, to the GTAP Network, the
Centre of Policy Studies
(CoPS), Victoria University has graciously funded travel reimbursement, in his name, to support the participation of a promising young researcher at the annual GTAP conference and encourage their contribution to the use and further development of analytical software for CGE modelling.
Alex Meeraus / Thomas Rutherford Travel Funds

Funding for this travel reimbursement opportunity has been graciously provided by the
GAMS Development Corporation
, to support the participation of a promising young researcher at the annual GTAP Conference and encourage their contribution to the use and further development of analytical software for CGE modelling.
---
Congratulations to the following that received travel funding to attend and present at the conference.
Ken Pearson Travel Funds
Alex Meeraus / Thomas Rutherford Travel Funds
Debora Freire
Professor, Federal University of Minas Gerais, Economics Department
Yue (Bonnie) Wang
Post-doctoral fellow, The University of Hong Kong



Rayan Wolf
Phd Student, Federal University of Viçosa
Registration
Registrations will be accepted from early February through April 30 (ET) with all payments due by May 7 (ET). Payments can be made by credit card or wire transfer. All registrations received April 16-30 (ET) will be charged a late fee.



Registration Rates
The standard and discounted registration fees include participation in all sessions, refreshments during the conference, three lunches, two receptions, and the conference materials. The accompanying person registration fee covers the receptions only. Rates are listed in USD.


| | | |
| --- | --- | --- |
| | Standard Rate | Discounted Rate1 |
| Professionals | $500 | $375 |
| Students2 | $250 | $125 |
| Accompanying Person3 | $95 | $95 |
| Post-Conference Event4 | $100 | $100 |
| Late Registration Fee5 | $100 | $100 |
Rate Details and Eligibility Requirements
Discounted Rates - In order to be eligible for a discounted rate, applicants must currently be residing in a country listed on the "GTAP Developing Countries List".
Student Rates - In order to be eligible for a student rate, registrants may be asked to provide proof of current academic status. The student rate is only available to full-time undergraduate and graduate students. Post-doctorates are not eligible for this rate.
Accompanying Person Rate - Those interested in registering an accompanying person, such as a spouse or partner, to attend the conference receptions and/or the post-conference event must contact Ginger Batta (gbatta@purdue.edu) directly and provide the following information. Colleagues/co-authors who will attend conference sessions are NOT eligible for this rate.

Name of accompanying person
Accompanying person's dietary restrictions (if applicable)
Does the accompanying person plan to go on the post-conference event?

Post-Conference Event - On Saturday, June 16, enjoy a boat ride to the archipelago of the Rosario Islands where you can enjoy the crystal clear waters of the Colombian Caribbean and its white beaches. Roundtrip boat transportation, lunch, and aquarium tickets are included in the price of this trip. Additional activities on the island include scuba diving (~$67 USD), snorkeling/free diving (~$23 USD), ecological hike and canoe trip through the natural mangrove tunnels (~$18 USD), and relaxing massages (~$18 USD). Additional activities are not included in the price of the trip.

Time
Description
Sample itinerary, details subject to change.
8:00
Depart Hotel Caribe for dock
8:30
Arrive at La Bodeguita dock
9:00
Depart for Rosario Island
10:00-2:30
Island activities
3:00
Depart for mainland
4:00
Arrive at La Bodeguita dock

Late Registration Fee - All registrations received April 16-30 (ET) will be charged a late fee.

Updates/Cancellations
All changes and/or cancellations to registrations should be emailed directly to Ginger Batta (gbatta@purdue.edu). Registered participants who are unable to attend will receive an 85% refund until May 7, 2018. No refunds will be offered after this date.
Lodging
Participants are responsible for securing and paying for their own lodging. Reservation blocks have been secured at the following hotels.


Hotels may apply an exemption on the 19% VAT for foreign guests residing outside of Colombia upon presentation of passport at check-in. Consult with individual hotels on applicable taxes, hotel insurance, and additional fees.
Transportation
Airfare Discounts

is offering a 15% discount on all published fares through their website for flights with origins in the Americas and Caribbean, and travel dates June 6-20, 2018. Promo Code: C7648. This discount does not apply to promotional fares and cannot be combined with other promotions.

Airport
Cartagena's Rafael Nuñez International Airport is located in Crespo, a short 10-minute taxi ride from the old town and 15 minutes from hotels in Bocagrande. If arriving from abroad, it is likely that you will fly in to Bogota to catch a short one hour connecting flight to Cartagena on the Caribbean coast. Jet Blue, American Airlines, Avianca, Spirit Air, and Copa Airlines operate direct flights to the Rafael Nuñez Airport. Direct international flights from the USA, Spain, Italy, Panama, Chile, and the Dutch Antilles, plus more than 20 flights a day to Bogota, make Cartagena one of the best connected cities in Colombia.

Taxis
Taxis operate from the arrivals section of the Rafael Nuñez International Airport and are also easy to find within the city. Uber is also an option, but is a newer service to Cartagena, so availability may be limited.


Travel Tips
Please be aware of the following when traveling to Colombia.


Currency - The official currency is the Colombian Peso (COP). There are $1,000, $2,000, $5,000, $10,000, $20,000, and $50.00 bills and $50, $100, $200, $500, and $1,000 coins.
Banks and Foreign Exchange - It is advisable to exchange foreign currency into pesos at exchange bureaus at airports, hotels, and banks. Never do this in the street. Capital cities have ATMs on major roads and shopping centers which mostly operate 24 hours in English. Do not give your card or reveal your password to strangers.
Credit Cards - Most hotels, restaurants, and commercial establishments accept Visa and MasterCard. Some establishments will also accept American Express and Diners Club.
Health and Safety - In the event of a health or safety emergency, 123 should be dialed.
Conference Program Committee
Co-Chairs
Dominique van der Mensbrugghe - Center for Global Trade Analysis, Purdue University
Andres Escobar - Universidad de Cartagena, Campus Piedra de Bolívar
Program Committee
Angel Aguiar - Center for Global Trade Analysis, Purdue University
Ricardo Arguello - Universidad del Rosario
Onil Banerjee - Inter-American Development Bank
Martin Cicowiez - CEDLAS-Universidad Nacional de La Plata
Amanda Countryman - Colorado State University
Laurent Cretegny - KPMG Australia
Joaquim Bento Ferreira-Filho - Escola Superior de Agricultura Luiz de Queiroz
Angelo Gurgel - Fundacao Getulio Vargas - FGV
Thomas Hertel - Center for Global Trade Analysis, Purdue University
Russell Hillberry - Department of Agricultural Economics, Purdue University
Stephen Karingi - United Nations Economic Commission for Africa (UNECA)
Kenichi Kawasaki - National Graduate Institute for Policy Studies (GRIPS)
Zornitsa Kutlina-Dimitrova - European Commission, Directorate-General for TRADE
María C. Latorre - Universidad Complutense de Madrid (Spain), Departmento de Economia Aplicada
Maryla Maliszewska - The World Bank
Roberto Roson - Ca' Foscari University
Nelson Villoria - Department of Agricultural Economics
Terrie Walmsley - ImpactECON
Niven Winchester - Massachusetts Institute of Technology
Katazyna Zawalińska - The Institute of Rural and Agricultural Development/Polish Academy of Sciences
Contact Information
Ginger Batta (gbatta@purdue.edu)
Senior Program Manager
Center for Global Trade Analysis
Department of Agricultural Economics, Purdue University
403 West State Street, West Lafayette, IN 47907-2056 USA
Last Modified: 5/17/2018 6:58:09 AM